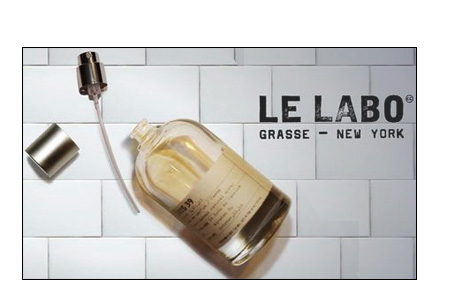 The epitome of niche, exclusive and limited in distribution, Le Labo makes a sensational debut at Luckyscent! We are excited to offer this unique collection of scents created by the world's top perfumers as well as the line of Le Labo candles. Each perfume is built around a primary natural essence-- the number in the title refers to the exact amount of raw ingredients used in the formula-- the concept invites you behind the scenes of perfume creation, offering a made-to-order experience. Each scent is mixed on demand right after the order is placed and the utilitarian-chic bottles, votives and packaging are personalized with the wearer's name.

The brand, founded by Eddie Roschi and Fabrice Penot, has been revolutionizing the industry since its establishment with their ground-breaking, strikingly modern and beautifully classic creations and now you are invited on the unique olfactory journey through the avant-garde world of Le Labo.

Please allow additional time for us to process your order as all items are created to order at the Le Labo store in Los Angeles.
Back to Top