Cécile Zarokian's talent was manifested from the very beginnings of her career in perfume; she was still a trainee at Robertet in Grasse when she created Amouage Epic Woman.
In 2011, Cécile decided to found her own company, Cecile Zarokian SARL, and to set up her laboratory in Paris, in order to be able to dedicate her entire time to working freely as an independent perfumer. Since then, she has worked extensively for prestigious niche brands such as Jovoy, Parfums MDCI, Masque Milano and Majda Bekkali.
In addition, Cécile has developed an artistic project with an illustrator, leading to an exhibition in Paris, which was part of the event Rives de la Beauté, then in London in 2013, and at the Triennale di Milano for Esxence 2014: the objective of [IP]01 was to correlate 6 visuals and 6 perfumes, in perfect harmony. One of the two universes gives birth to the other, then reverse: paint brush following olfactory narration, nose lead by sketch.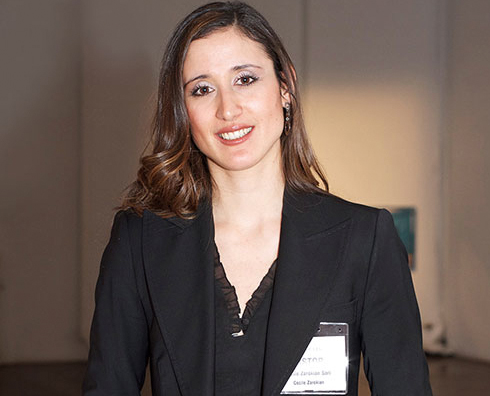 Back to Top