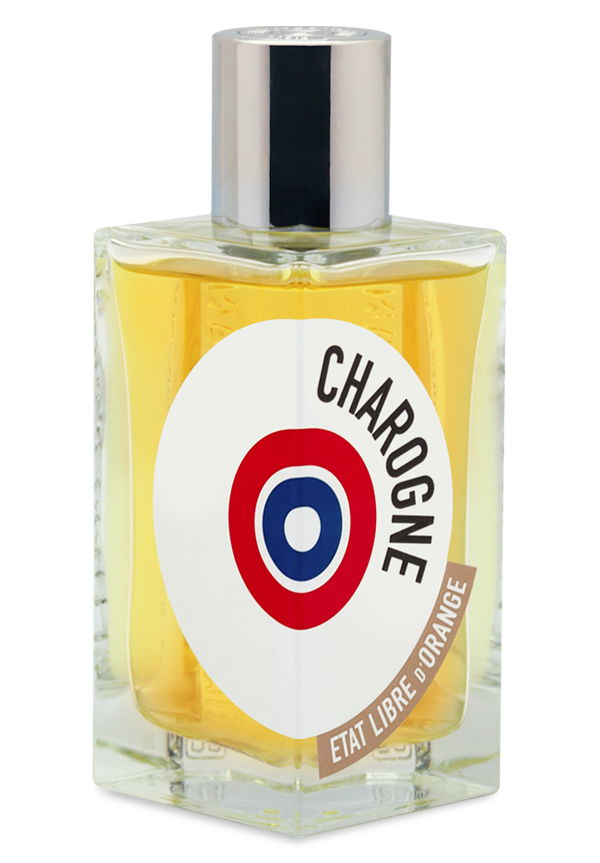 | | | | |
| --- | --- | --- | --- |
| Share: | | | |

Read reviews about Charogne by Etat Libre d'Orange
Post a review
Add to Wishlist





"Mrs. Robinson, you're trying to seduce me, aren't you?" should be the tagline of Charogne. And seduce us it does. The spicy aspect of ginger lilies is underscored here by zesty bergamot, fiery pink pepper, and sizzling incense. White flowers set ablaze is the image that comes to our minds as we inhale the luscious, piquant and heady perfume. The presence of ambrette, vanilla and buttery ylang ylang adds a delightful, subtly candied creaminess that balances the opulent aroma of lilies and the tang of spices. And as if the spicy florals and almost edible accord in the heart notes were not tempting enough, the base seals the deal with its sumptuous, sleekly animalic leather. Fatally attractive!

Bergamot, pink pepper, leather, ginger, lily, ylang ylang, jasmine, incense, vanilla, ambrette, animalic notes.