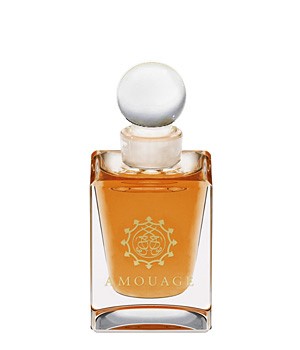 Amouage is proud to announce the release of Tribute, a new attar following in the footsteps of the critically acclaimed Homage. Attars are made by distilling petals and condensing the resulting vapour directly into a base of oil, which replaces the alcohol usually used in perfume making. Tribute makes use of a careful blend of more than a hundred of the finest and most luxurious natural essences in the world, many of which are unique to Oman.

The special variety of silver frankincense that is the house�s signature note, for instance, is grown only in the Dhofar mountains in the south of Oman, and historically commanded enormous prices when exported via the Silk Road into Rome and Persia. To this day, it is painstakingly harvested from the trees by hand, as it has been for more than 1500 years.

Rose Taifi is the rarest and most precious oil extracted from rose petals, and is famed across the Gulf for its rich and romantic fragrance. Each flower produces so small an amount that an entire field of roses is required to produce each tiny bottle of Tribute. Because of this, the scent is so concentrated that even a small drop applied to the pulse points will last for many hours, over the course of which the attar will progress smoothly through several stages of development.

Combining with frankincense in graceful accord, the subtle majesty of saffron forms with it the top chord of the fragrance, and heralds the transition into an elaborate and powerful range of floral heart notes, chief among which are Jasmine and Rose Taifi.

Once it reaches full maturity, warm, richly spiced base notes such as leather, tobacco, cedarwood, patchouli and vetiver emerge to round out the fragrance, creating a gentle but powerfully intriguing finish that harks back to the traditional use of attars by ancient healers and prophets, who employed them to enhance moods, and uplift the soul.

Tribute captures the depth, complexity and luxury of a couture perfume; a feat rarely seen in the industry today.

Due to occasional leakage issues, we are now unwrapping and inspecting each bottle before shipping to you, in order to ensure that it arrives in perfect condition.

Rose Taifi, Jasmine, Saffron, Frankincense, Cedarwood, Tobacco, Leather, Patchouli, Vetiver.