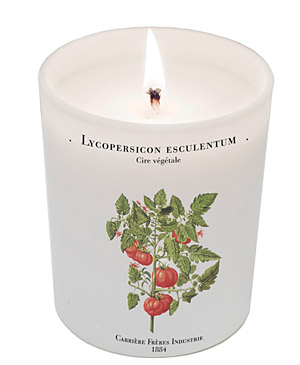 | | | | |
| --- | --- | --- | --- |
| Share: | | | |

Read reviews about Tomato by Carriere Freres Industrie
Post a review
Add to Wishlist



Lycopersicon esculentum
The tomato, a berry of the Solanaceae family, is one of the most popular fruits in the world. Few people know that it was first grown in South America, and that its name comes from the Inca "tomalt". Sweet and fleshy, whether in the fruit basket or veggie pot, the tomato agrees with our palates, but not all palates agree on how to pronouce it. I say tomato...