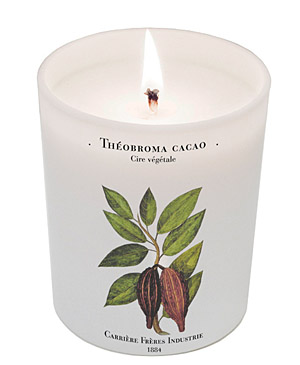 | | | | |
| --- | --- | --- | --- |
| Share: | | | |

Read reviews about Cacao by Carriere Freres Industrie
Post a review
Add to Wishlist



Théobroma cacao
Originated in central America, cacao is harvested from cacao-trees. The word "chocolate" comes from Xocolatl, which means "bitter water", a drink made with the roasted cacao-tree broad beans. Considered as a holy delicacy by Aztecs, cacao was unknown to Europe until 1502, when Christopher Colombus loaded a boat with the cacao beans. Chocolate reached France with Anne of Austria, daughter of the King of Spain, being married to Louis XIII. Seduced by the elixir brought by the new Dauphin, the French court has never stopped drinking chocolate. Louis XIV regularly drank chocolate, which virtues were praised by doctors. Hot and stubborn in perfume, cacao has a smell of childhood and opulence.