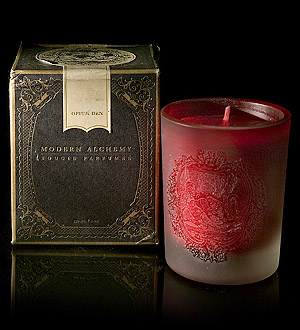 | | | | |
| --- | --- | --- | --- |
| Share: | | | |

Read reviews about Opium Den by Modern Alchemy
Post a review
Add to Wishlist



Okay, we at Luckyscent don't know what a real opium den smells like – no, really we don't... we've never done anything like that, we swear! However, if this candle is at all accurate, opium dens are apparently the best smelling places in the world. A dreamy, languid blend of smoldering resins, opiates and tobacco fumes creates a glorious haze that is, appropriately, completely addictive. If you are a fan of our amber scents, particularly the mesmerizing Fiori d'ambra from Profumum, you really, really need this candle.




tobacco, resin, opiates