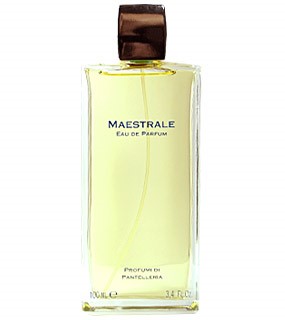 A man wearing rolled-up jeans and a weathered white pullover made of thick wool walks along the beach at sunset, in the calm that always follows a stormy Mistral high tide. Light-footed and fancy free, he breathes in the fresh bite of aromas enhanced by the forces of nature. Salty sea air, the damp wood of a burnt-out bonfire, a vague sense of exotic spices and citrus trees, the unmistakable briny aroma of seaweed washed up on the beach. The mysterious appeal of the coast in winter, solitary and poetic, real and intense is framed by the deep blue of the sea and the grey of the cliffs and the rocky beach. A magical hybrid between a seadog and a poet. A thinking man, sincere and simple, who knows how to appreciate nature's tiniest messages.

Maestrale captures the surreal peacefulness that follows the howl of the surf-ridden sea... Delicate citrusy and aromatic top notes are a prelude to a flowery, spicy middle that rests on woody, green and amber bottom notes. Timeless and introspective.

bergamot, lavender, rhubarb, rum, jasmine, iris, cardamom, coriander, cedarwood, vetiver, ambrette seeds

Samples of Maestrale are temporarily out of stock.