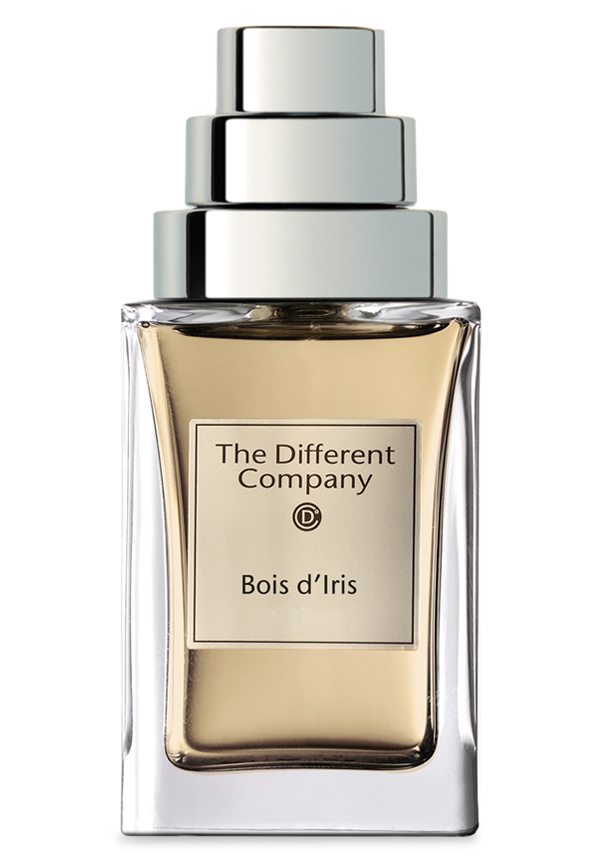 | | | | |
| --- | --- | --- | --- |
| Share: | | | |

Read reviews about Bois d'Iris by The Different Company
Post a review
Add to Wishlist



A breathtaking rendering of iris, Bois d'Iris is, as its name points out, a woody iris. Iris (or orris root) is used in perfumery to recreate the much-loved scent of violet. Harvested from the rugged hills of Tuscany, iris pallida is the most aromatic of its kind (and is legendary among perfume makers). The mild earth gives this rare iris its unique character—never too sweet and never powdery. Add a touch of sweet, velvety green and deep wood, and the result is Bois d'Iris, a gorgeous symphony of a fragrance that's cool, clean and ethereal with a huge dash of mystery. Uncommon and like no other.




iris (iris pallida aka "the Fastuous" or iris florentina), vetiver, bergamot, cedar wood, narcissus, geranium, musk




Jean-Claude Ellena
Other fragrances by: Jean-Claude Ellena